Why planning 2022 equipment updates now makes good business sense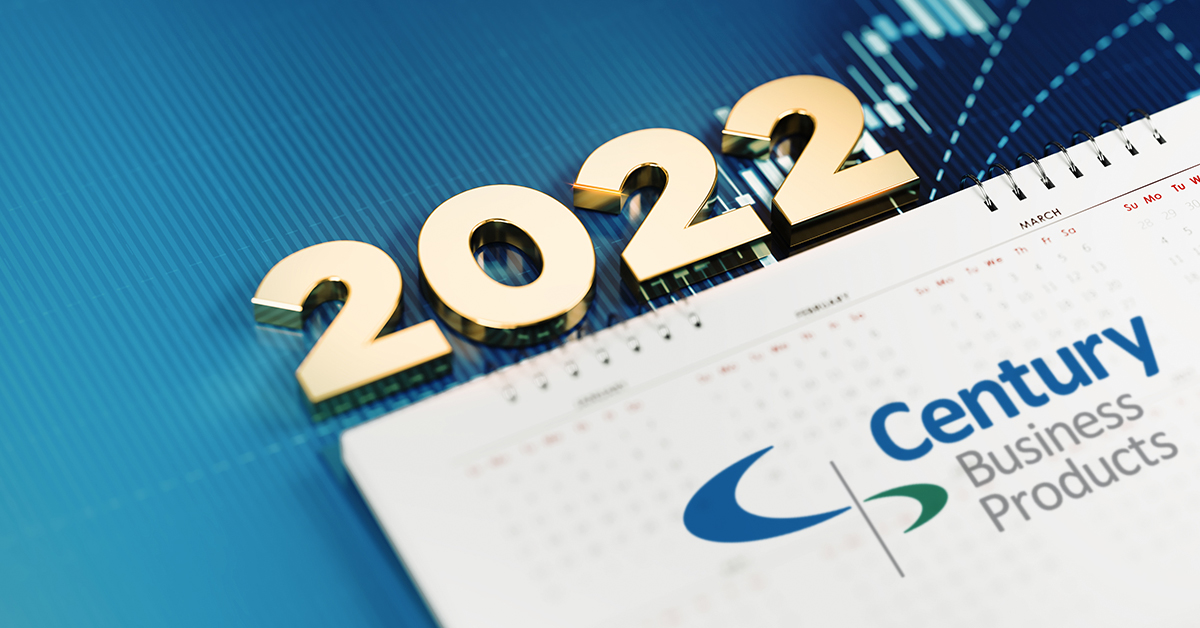 The best-run businesses are always looking ahead. The truth is, if you're not ahead of the curve you've already fallen behind. This is true for business plans and your office equipment. Ask the document management specialists at Century Business Products to provide a needs assessment.
Just a few of the benefits of planning your 2022 equipment upgrades now include:
Outdated equipment or equipment your team has outgrown can seriously hurt productivity, while new equipment with improved functionality can help make your team significantly more efficient.
New equipment, like multi-function printers and scanners, may also provide a higher level of security against today's cyber threats.
The time savings offered by remote trouble-shooting capabilities of most new office equipment can help ensure you have less risk of costly downtime. 
Many businesses can potentially realize significant tax deductions by purchasing or leasing equipment before year end.
For executives who are required to use their budgets annually or lose it, utilizing unused funds to purchase or lease performance-improving office equipment is a smart move.
Finally, global supply chains are still struggling to keep materials and equipment flowing. Major delays in delivery and availability of certain products make getting the equipment you need in a hurry a questionable proposition. Better to plan ahead than to allow delays to hurt your bottom line.
Be sure you're ready to make the most out of 2022 by calling the document management experts at Century Business Products at 800-529-1950 for a free consultation today.