Will Your Office Equipment Hold You Back in 2020?
It's a new year with a whole host of new possibilities for your company. Which means now is the time to ask yourself if your business has what it needs to make the most of 2020.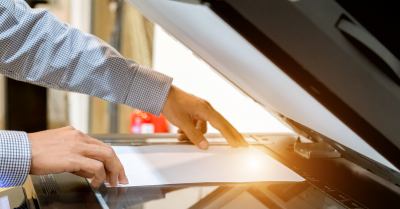 The business world is not slowing down and maximum office productivity is what it takes to succeed in today's competitive marketplace.
This means companies that rely on outdated office equipment may quickly find themselves outmaneuvered and left behind.   
If your office equipment is not interconnected and not providing you with time savings and money savings, then now is the time to connect with Century Business Products for a free assessment of your needs.
Today's affordable multifunction equipment can scan, fax, print, store and distribute documents. Kyocera's Apps and software will provide your staff with the ability to work more efficiently anywhere, making all the difference in your business for a more  profitable new year.
Plan for a great new year with the office equipment, support and service that companies have relied on from Century Business Products for over 30 years.
Click here to contact us and learn more about how Century Business Products can help make this your best year ever.