What should I consider when buying or leasing a new office printer/copier?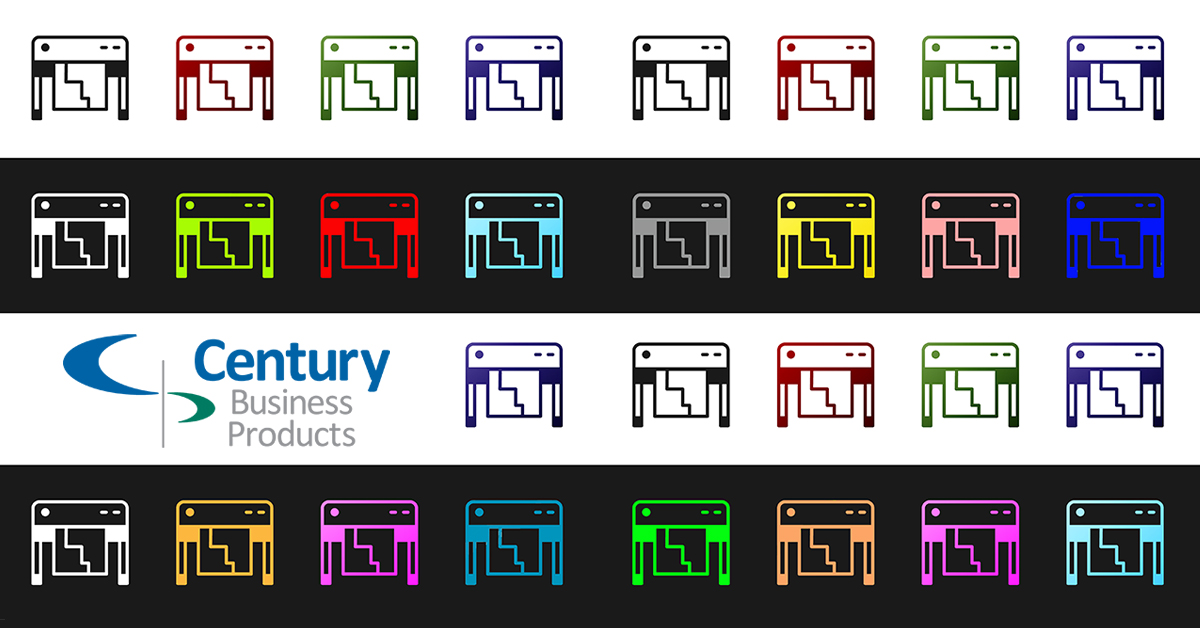 Printers come in many shapes and sizes, with so many options that it can be hard to narrow down which printer is best for your office. However, having the right printer for your office's needs can greatly improve your workflow and efficiency. At Century Business Products, we know that one size doesn't fit all. We have a printer/copier that can work for any type of office, and our sales analyst are ready to help determine which machine is the right fit for your business. Here are some things to consider if you are looking for a new printer for your office.
1. Laser-Jet Printer vs. Multi-Function Printer
Our standard laser-jet printers can print up to 62 pages per minute, and are the workhorse of the small office. The laser jet printer is more compact and can fit on an office shelf, but is lacking the copy, fax, scan and e-mail capabilities of the larger multi-function printer. If these additional capabilities are important to you, we can help set up a cost-effective managed print services solution for businesses of any size.
2. Monochrome vs. color
Consider if your office will ever need to print in color or if a monochrome printer will suffice for your needs. Monochrome printers, which only print in black and white, will only use a single black cartridge, while color printers will use four, resulting in more maintenance if the different colored cartridges run out at different rates. Monochrome printers also tend to be cheaper and smaller, making them better for offices that will only primarily print text documents, but if you anticipate significant color printing in your office in the future, it may be best to invest in a color printer upfront.
3. Functions and print volume
Along with printing, multi-function printers include additional features such as photocopying, scanning, and faxing. Combining all these functions into one device may make for a more efficient office and save on space. On the other hand, if your office already has devices that do these functions for you, having these additional features attached to your printer may only take up additional space and cost. Furthermore, you should also consider print volume: how much does your office expect to print in a month? High volume printers are larger and sometimes faster, but also more expensive; however, buying a printer that is sufficient for your office's printing needs is necessary for an efficient workflow and saves you from problems in the future caused by overworking a printer that can't properly handle your office's print volume.
With dozens of printers out on the market, it can be hard to know how to choose the right printer. Contact Century Business Products today or call 800-529-1950 for additional info on how to choose the right printer for your needs and improve your office's productivity.